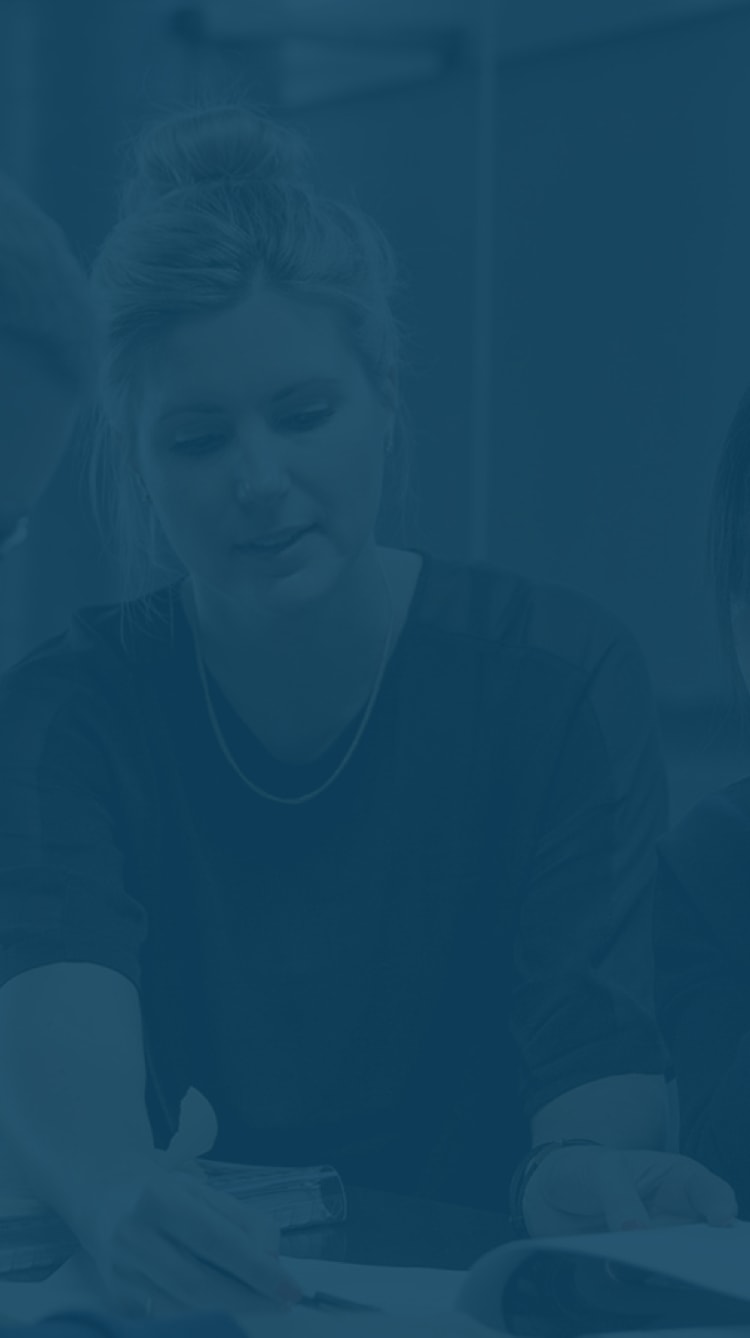 A natural language search tool to deliver better outcomes for New Zealand businesses.
Natural language search uses everyday language phrased as a series of questions – as if you were talking to someone. The questions asked are changed by the answers to the previous questions. The result is a faster and more effective search outcome.
With a purpose to make it easier for small businesses to succeed, business.govt.nz packages content and advice from across government into tools and resources designed with business in mind.
A natural language search tool was designed and implemented on business.govt.nz to help tailor guidance, events, training and resources to the unique needs of individual businesses.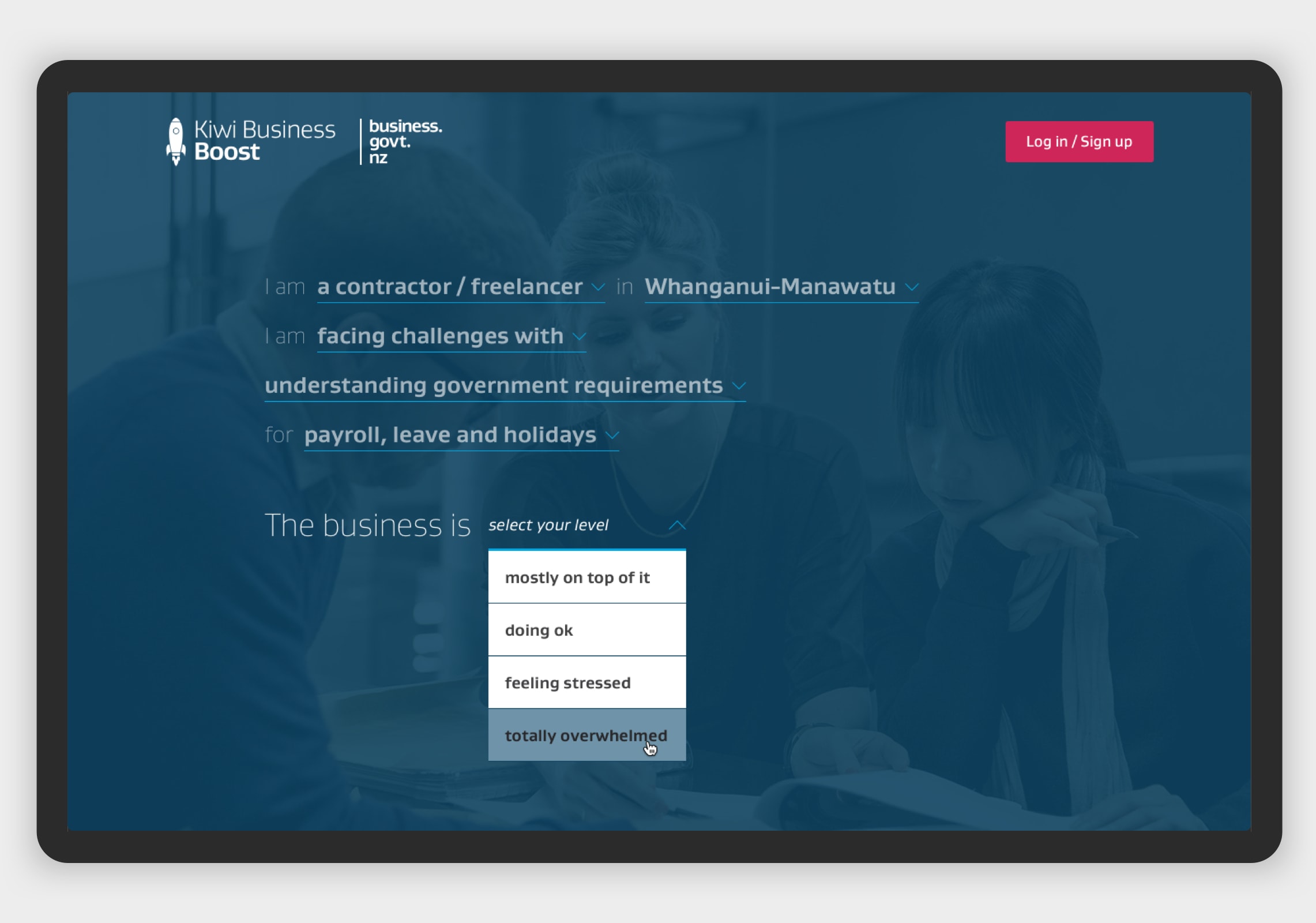 Starting with business needs.
Research confirmed that there is not an easily predictable route as businesses grow – and their 'pain points' may shift regularly. While they share some common challenges – they often have to trawl through large amounts of information in a variety of places to find what is most relevant to them.

A better way to find the right information.
We worked with business.govt.nz to map their current content against the critical challenges – and then align those with the various stages a business might be at.
We then designed a natural language tool that allows individual businesses to define the specific challenge and level of severity they are experiencing – and also captured their business type and region. The information collected allows the tool to pull together relevant content, events and tools for the particular business context.
The natural language search tool collates the most relevant information based on the business context. An underlying data model helps business.govt.nz to map content for the appropriate scenario and the business state. The examples below demonstrate how the tool will provide relevant content to a business wanting to either grow their business overseas or find qualified people.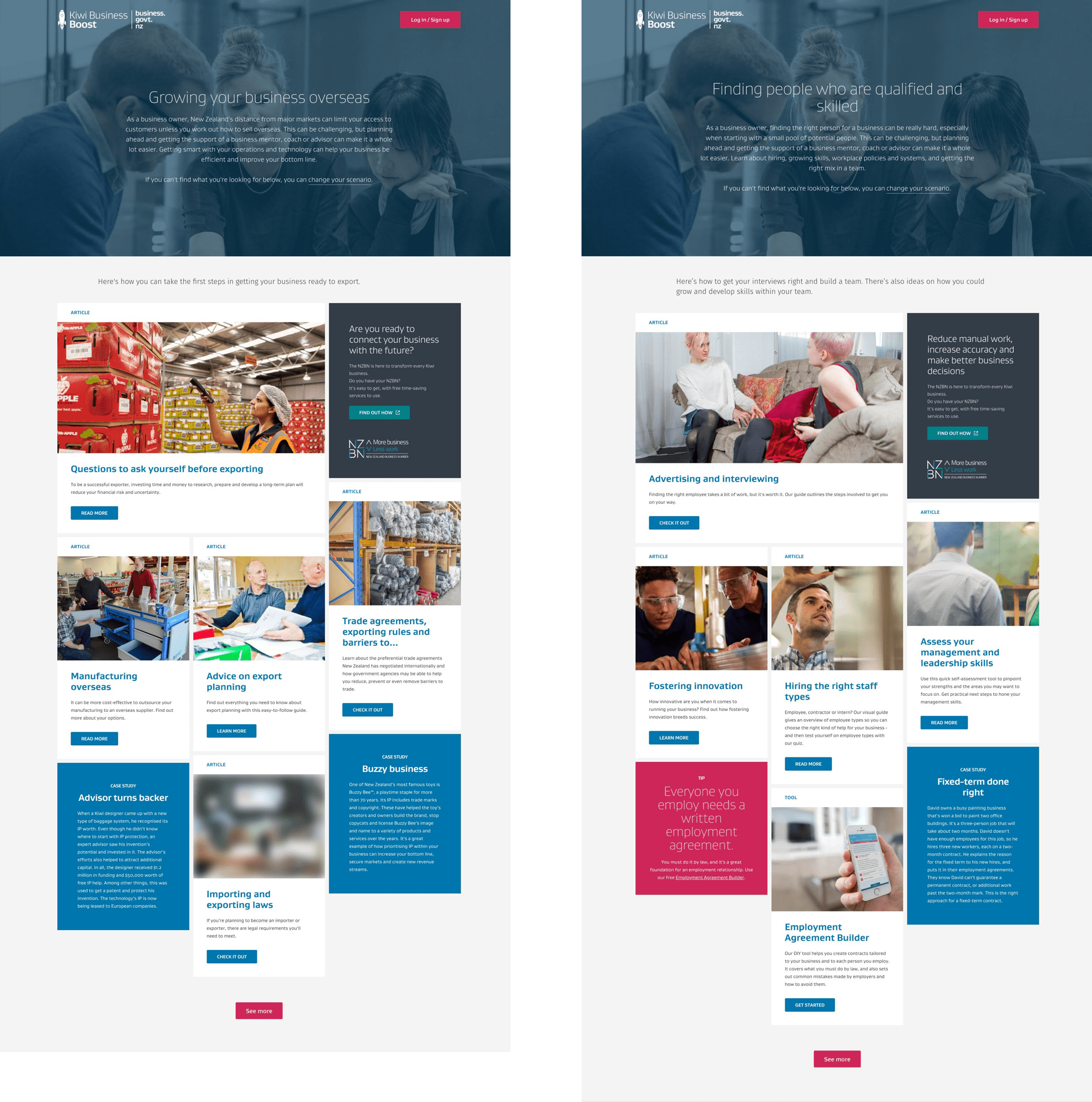 Better outcomes for small business.
The new tool helps to package the most appropriate and relevant content – helping improve the quality and accessibility for small business people. It also reduces time spent collating information across multiple sources. The tool better supports those businesses experiencing challenges at different stages of their development and growth – when there might be a high degree of uncertainty around the process, information and the requirements of government.
Working with business.govt.nz.
The new tool is part of an ongoing programme of work with business.govt.nz to provide digital tools and resources to make it easier for small businesses in New Zealand to succeed.
Project: Kiwi Business Boost