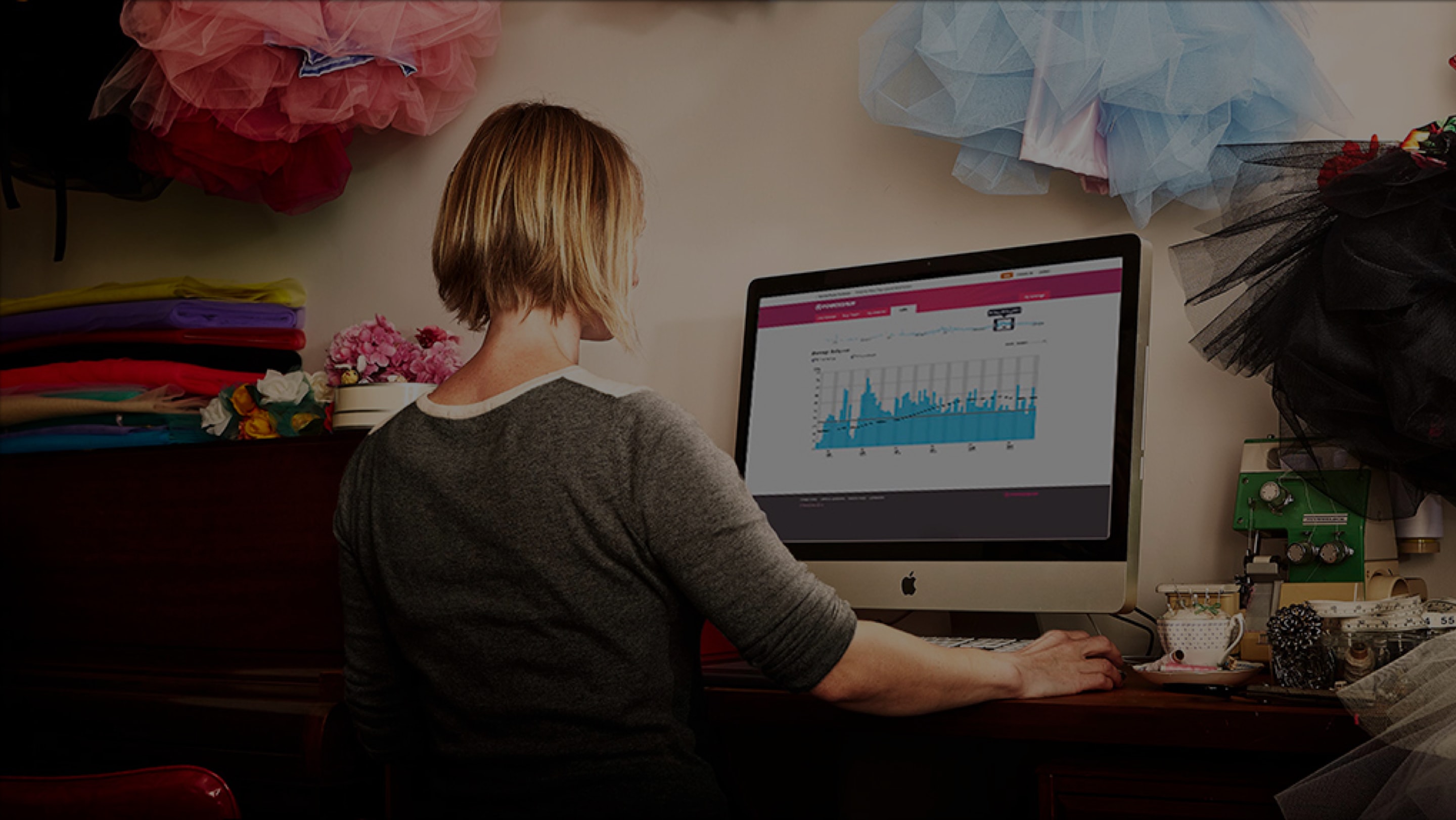 Helping design, launch and grow a world first in online electricity retailing.
Over ten years ago, Powershop saw an opportunity to disrupt a stagnant sector by designing a whole new model for buying electricity. We helped design the experience that helped customers better understand and manage their electricity use — giving them control when purchasing from a variety of sustainable choices.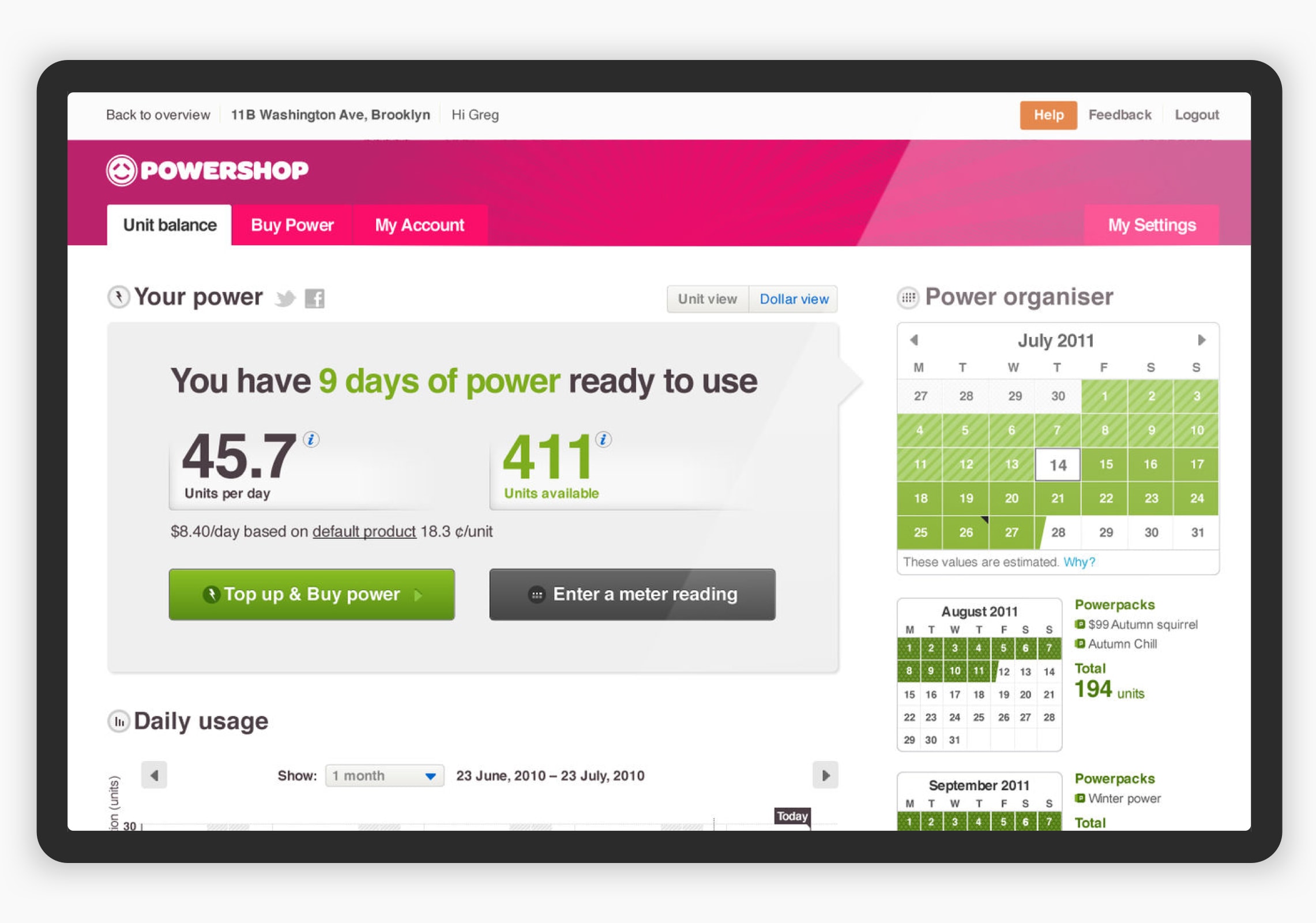 Web Application.
Over a multi-year collaborative working relationship, DNA provided research, insight, strategy, experience and interaction design to assist Powershop shape their go to market brand and experience. The Powershop web application was a design collaboration between the DNA, YouDo and Powershop teams.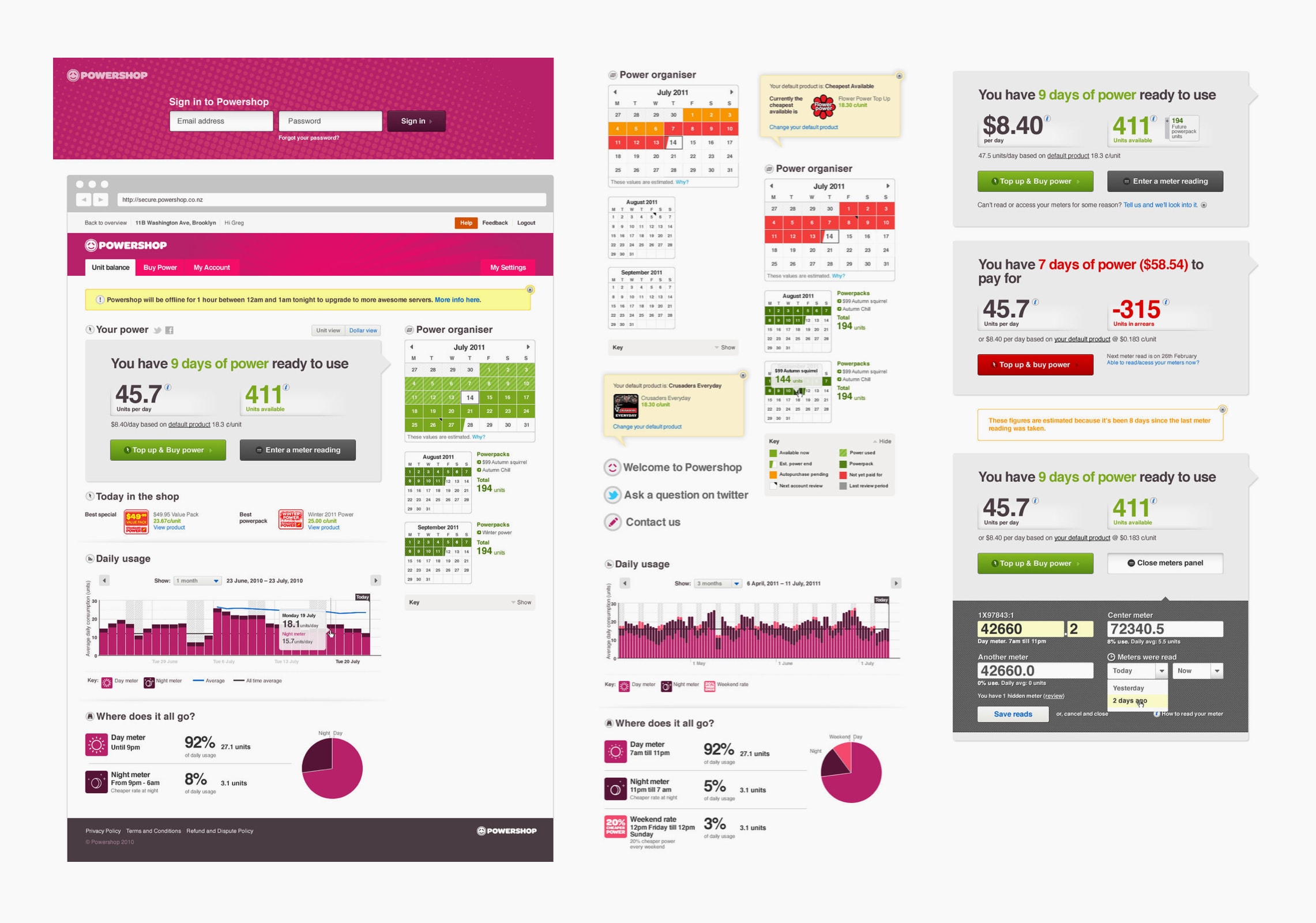 Acquisition website.
While supporting the product development, we also helped iterate the acquisition site over several years, which included onboarding optimisation. Designed to support the core brand promise of simplicity and ease — the website did not need to follow the conventions of the time. It stood out against its competitors and set the bar for other electricity retailers that have since entered the market.