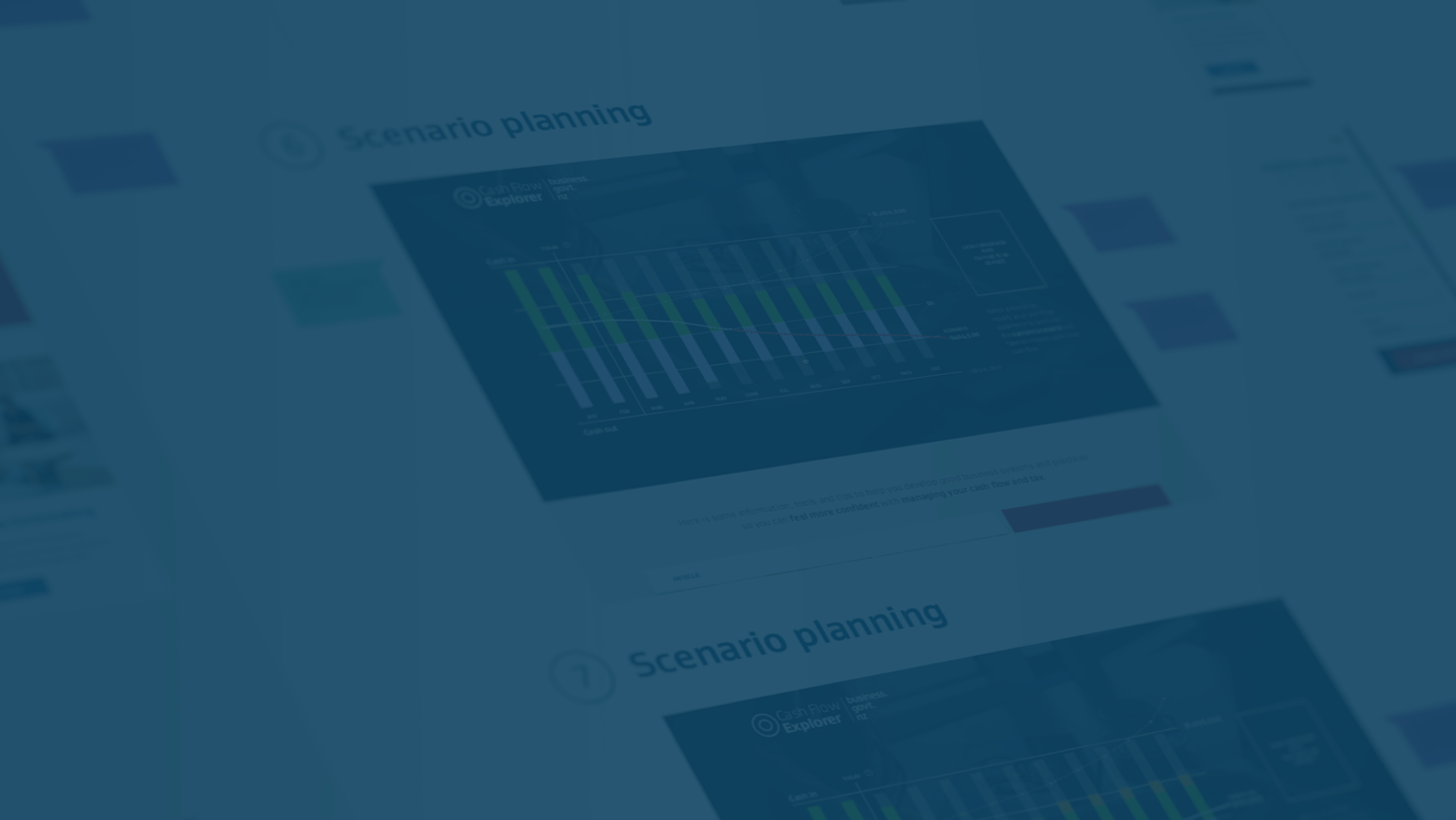 Helping businesses to understand and manage cash flow through difficult times.
Cash Flow Forecaster | 4 May 2020
In a few short weeks, a cash flow forecasting tool was designed and delivered for small businesses to help them through difficult times.
As the Covid-19 crisis was unfolding and just before lockdown – the Ministry of Business, Innovation and Employment and it's business.govt.nz team set out to deliver tool, support and information that would support businesses through this critical time.
With many businesses not able to operate in lockdown and longer-term restrictions through Alert Levels likely to reduce revenue significantly – a planned cash flow forecasting tool that would help navigate these scenarios was prioritised, designed and shipped.
With a rough plan for the tool in mind – the first question we had was how quickly we could get it into the hands of business owners and managers.

Forecasting cashflow.
The Cash flow Forecaster tool was intended to provide business owners and managers the opportunity to forecast the impact of changes in revenue on their cash flow. With a huge amount of uncertainty for businesses, the tool needed to provide simple ways to visualise and plan for multiple scenarios.
Using financial information provided, the tool would enable a business to model different cash flow scenarios such as revenue reduction for periods through lockdown and beyond to recovery. This information would help them better understand the impacts on their business – and what they can do to work their way through them successfully.
The tool would help businesses to understand what the impact of cost reductions might have, or how long additional funds such as wage subsidies or short term lending would support them. It would help them consider the different strategies quickly – and with the appropriate level of detail.
Team effort.
Starting from some rough whiteboard planning session – a multidisciplinary project team from business.govt.nz and DNA was quickly stood up and started work on delivering the tool.
In the first day, the draft financial modelling and tool features had been agreed. Within 48 hours, the first prototype of the tool was generated and reviewed – and the key features prioritised. By the end of the first-week, development and design was well underway on the tool platform – utilising existing design system components.
Supported by daily stand-ups, the project team worked through the design, reviewed functionality, modified the financial model, prepared content and planned for testing and deployment. From start to finish the first release took 26 days – and there have been several deployments with minor updates since then.
Most important features.
The tool provides businesses with a quick and accurate way to forecast their cash flow over the next 12 months – based on their current financial position that they enter.
The key features of the tool were developed to provide a simple and visual way to view their financial performance and edit individual months to account for different scenarios.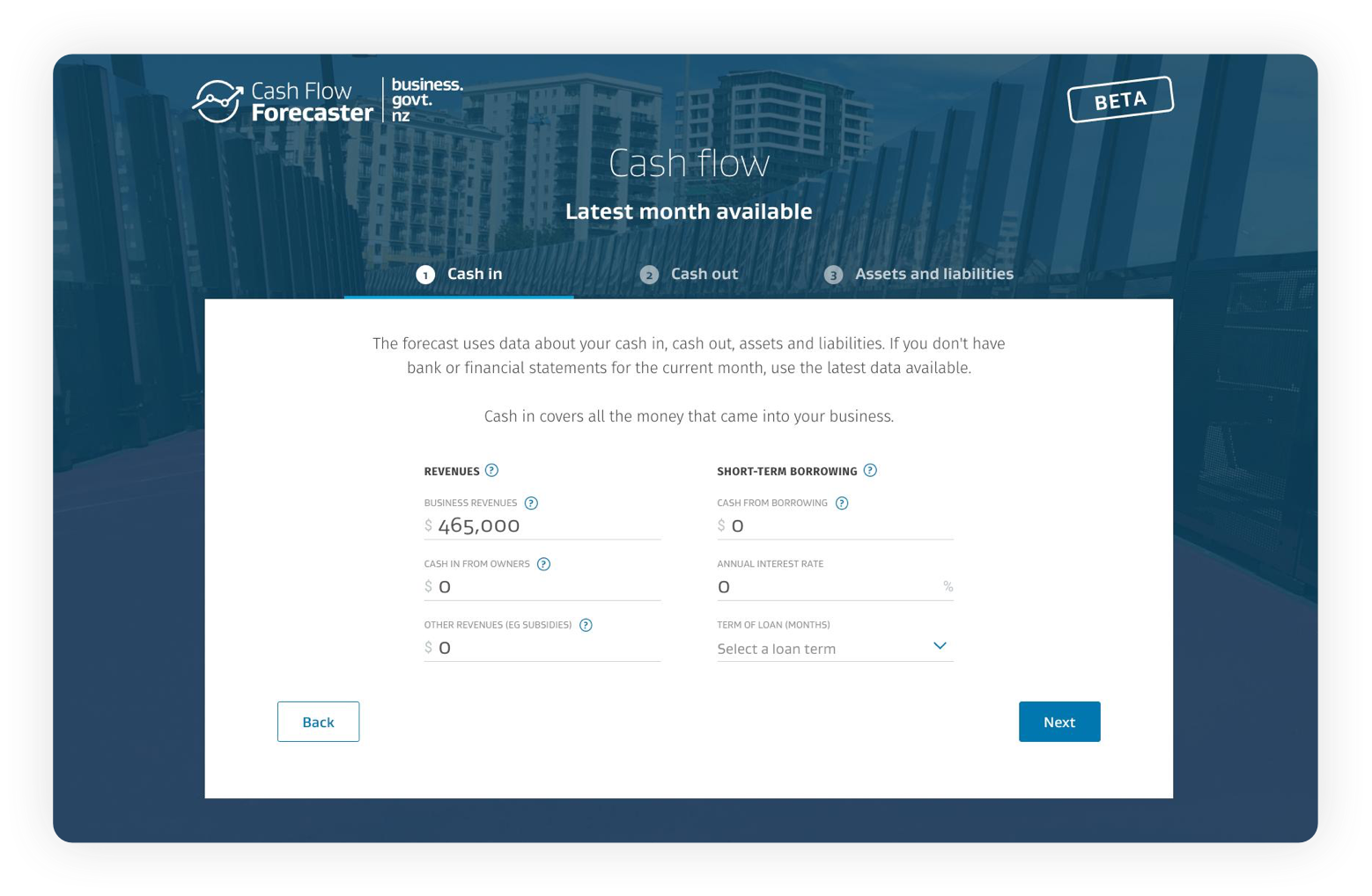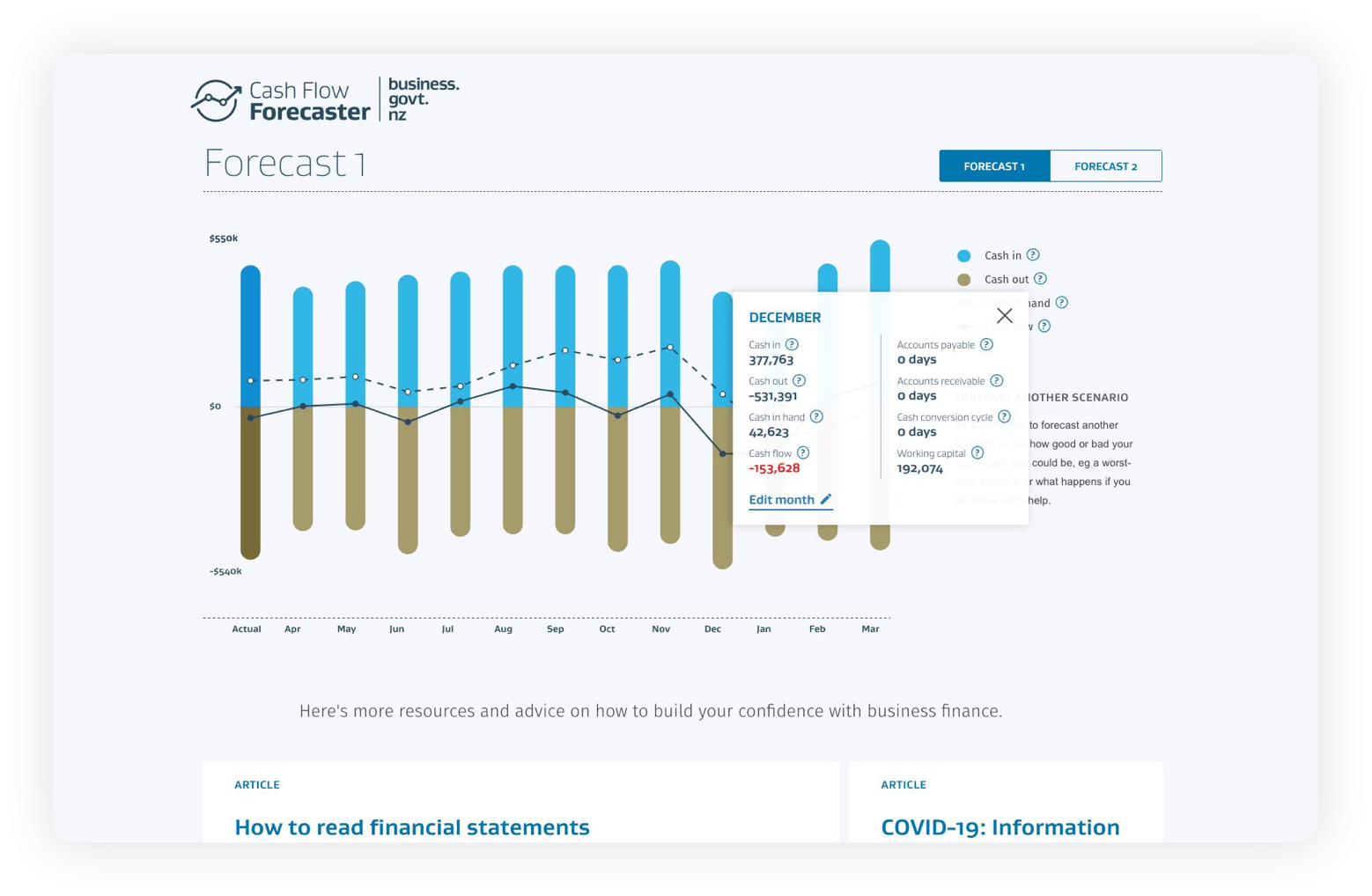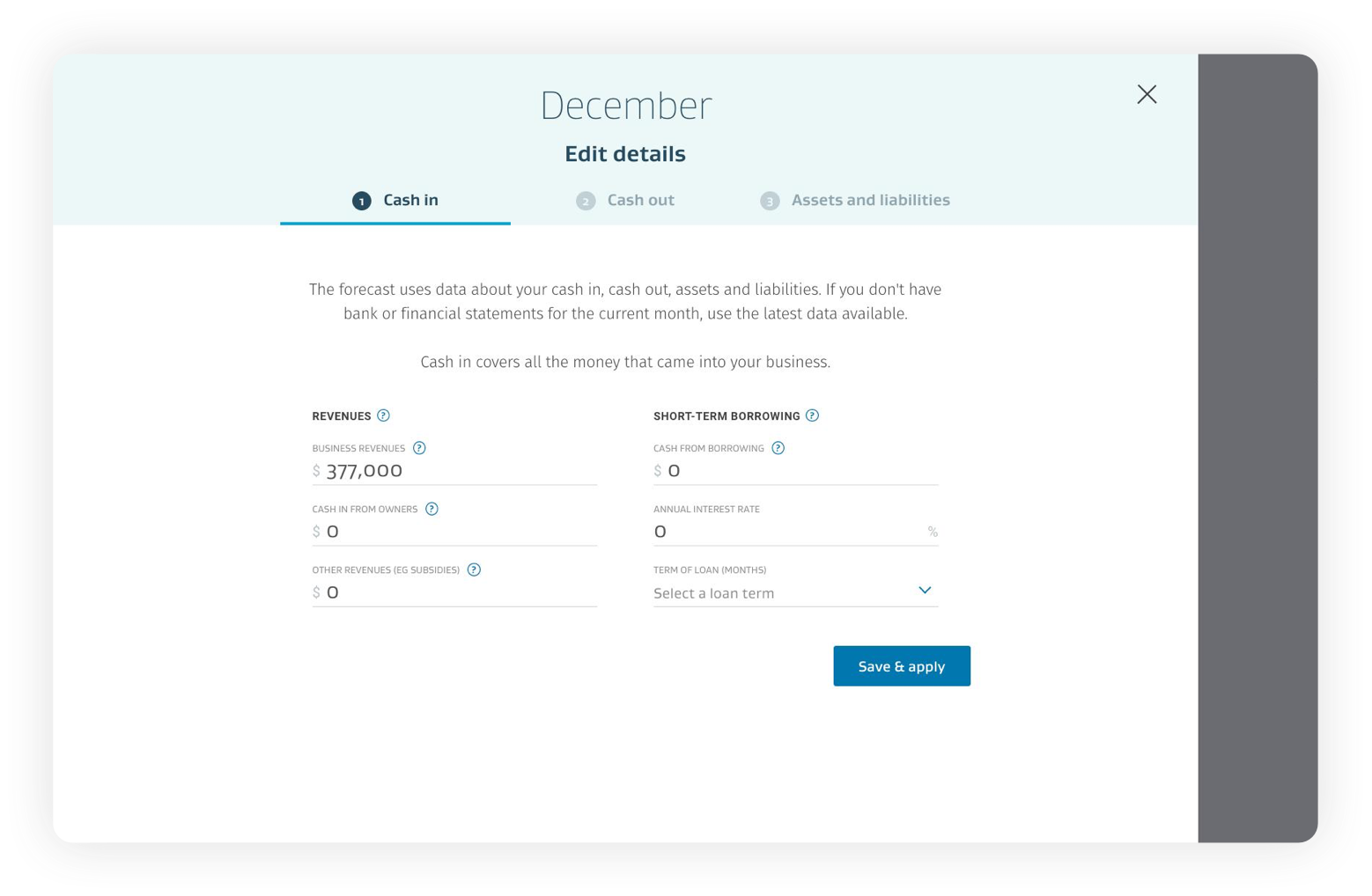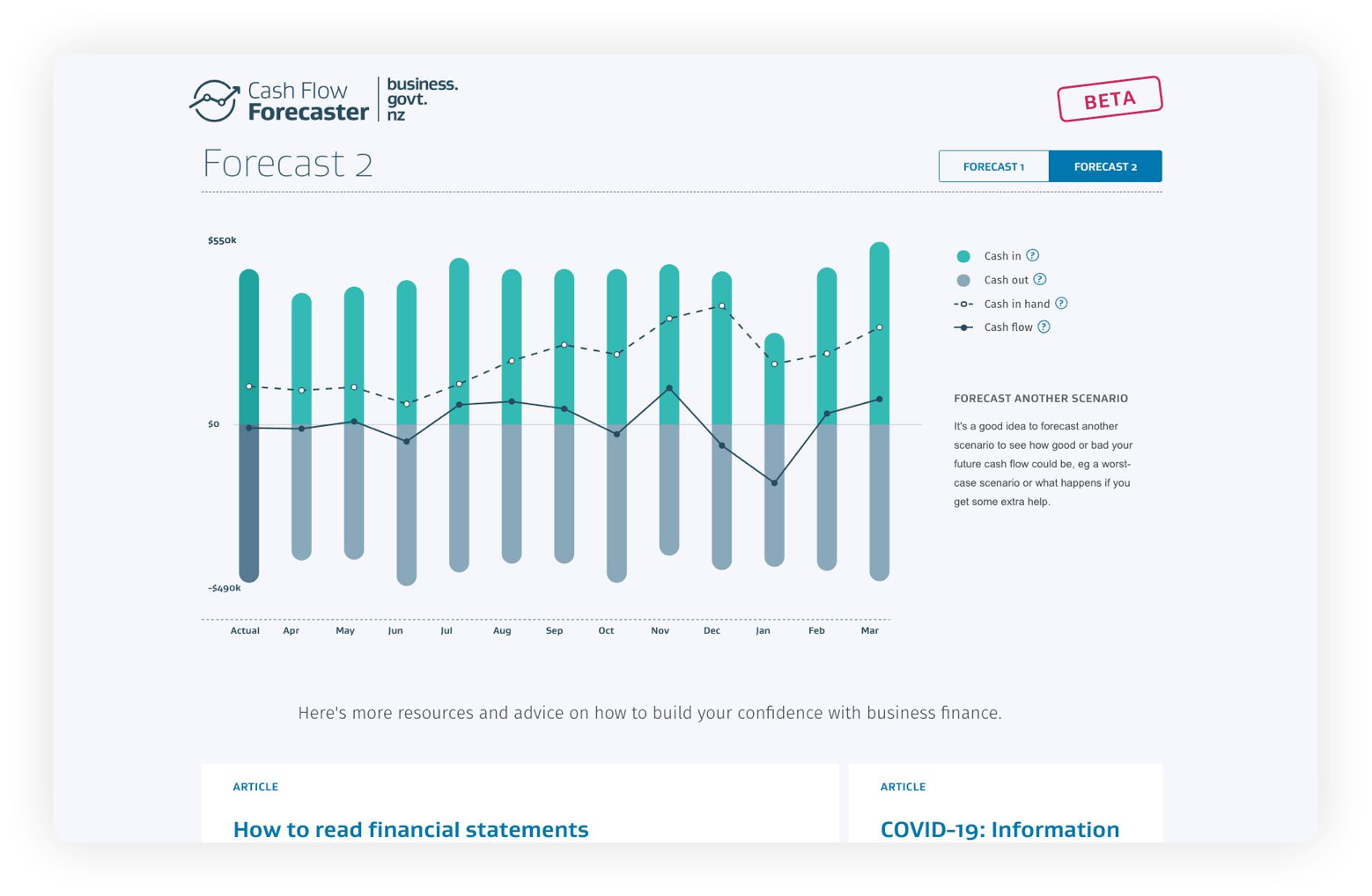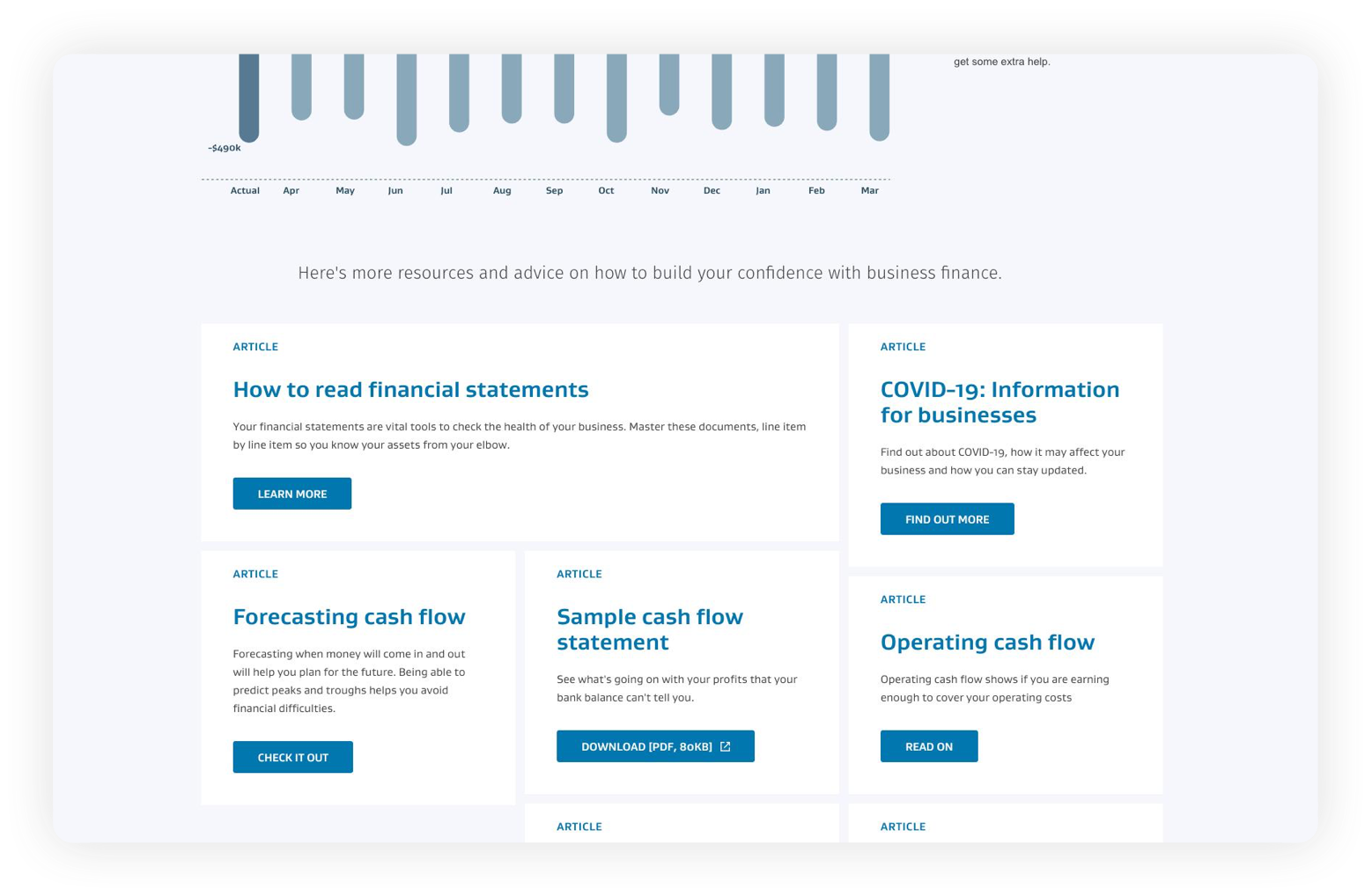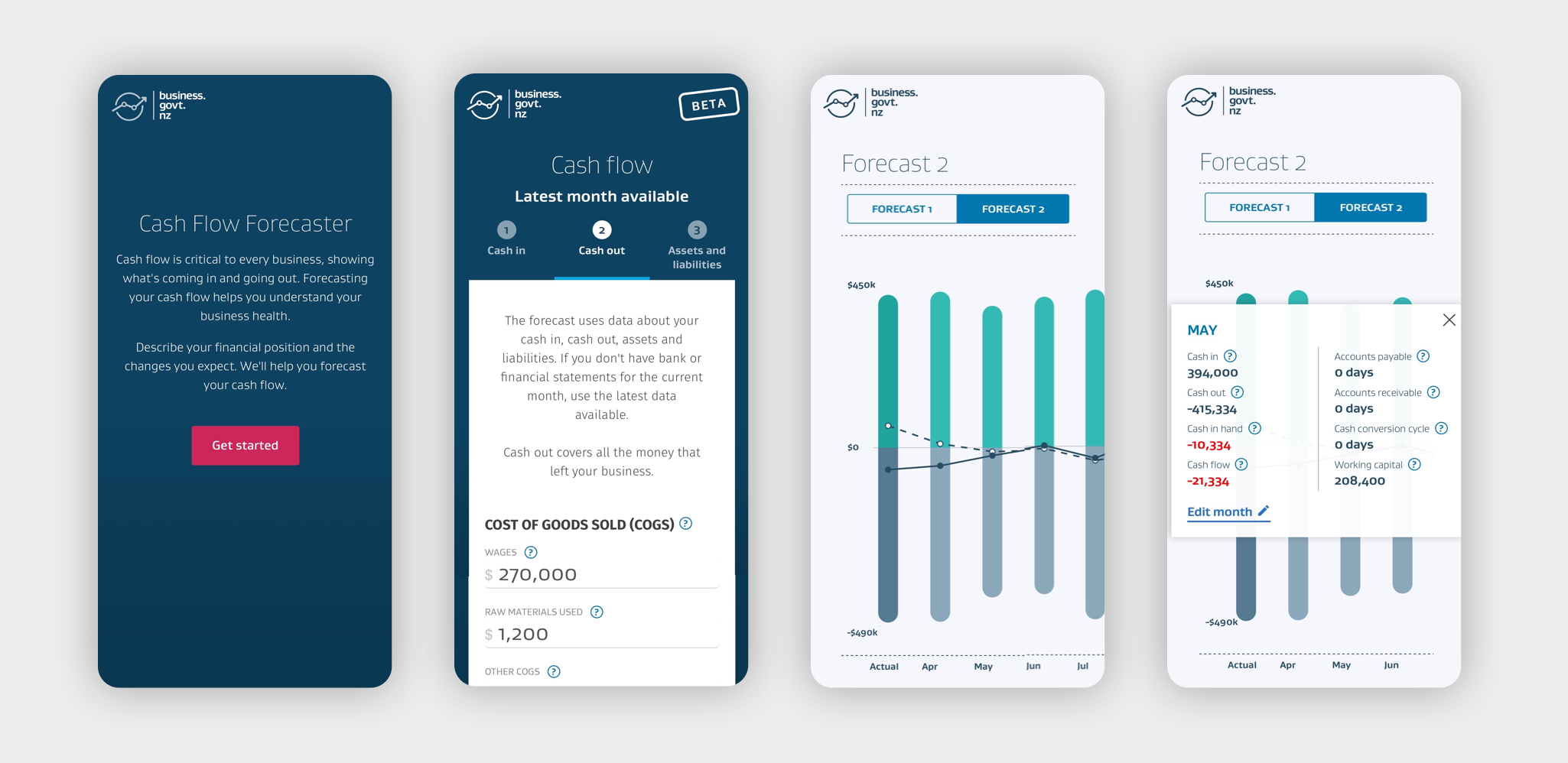 The new Cash Flow Forecaster tool is part of an ongoing programme of work with business.govt.nz to provide digital tools and resources to make it easier for small businesses in New Zealand to succeed. Other tools delivered by DNA in partnership with business.govt.nz include Funding Explorer and Boost.